Meet Dr. Daryn Rainer | Sherwood Park Chiropractor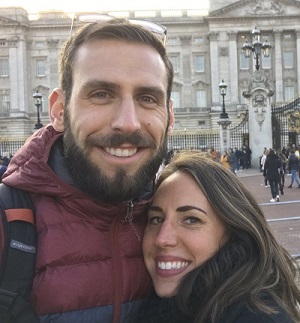 "Nothing energizes me more than seeing the incredible changes that Chiropractic care has on our practise members LIVES. I can't think of a greater gift than abundant health. I love the fact that I am trained in a variety of techniques in order to meet the diverse needs of every single patient I serve."
Chiropractic Education
Dr. Daryn Rainer grew up in Edmonton. He obtained his pre-professional training at NAIT, graduating with honours. Dr. Daryn was blessed to have had the opportunity to complete his Chiropractic Degree with magna cum laude honours at one of the finest Chiropractic Colleges in the world – Life Chiropractic College West in California.
Passion for Pediatrics & Pregnancy
When he first began his Chiropractic studies, Dr. Daryn was passionate about the role that Chiropractors could play in supporting their patients in healthy aging and achieving their goals throughout life. As he began to learn more and more about stress, anatomy, growth, and brain development, Dr. Daryn began to cultivate a passion for taking care of babies and Moms! It was a natural fit for Dr. Daryn to begin working towards a post-doctoral certification with the International Chiropractic Pediatrics Association, which he expects he will complete early in 2020. Dr. Daryn also has a post-graduate certification in the Webster technique, which is specifically designed for safely and effectively adjusting pregnant women.
Passion for Service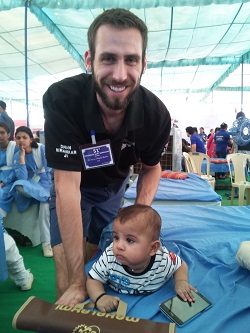 The service bug bit early in his career: Dr. Daryn has had the incredible opportunity to provide Chiropractic care in Haiti, Mumbai, and New Delhi, India in 2016, 2017, and 2018. It was a touching experience to offer something so powerful to hundreds of people who have very limited access to any form of health care.
Outside of the Clinic
Outside of the office, Dr. Daryn is an avid skier – downhill, cross-country, and water! His love for the outdoors was fostered at a young age as a Scout. Dr. Daryn loves rowing, running, hiking, camping, and backpacking, and can often be found travelling or exploring the Rocky Mountains with his incredible partner, Dr. Claire who is also a Chiropractor!
Would you like to make an appointment with Dr. Daryn? Call Brisbin Family Chiropractic at (780) 449-6636 today!
CONTACT US TODAY

---
Dr. Daryn Rainer | Chiropractor Sherwood Park | (780) 449-6636