Brisbin Family Chiropractic | Testimonials
---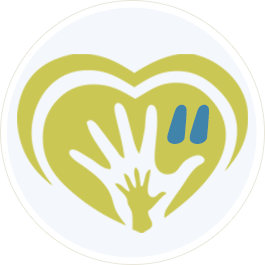 I love Brisbin Family Chiropractic! All of the staff are very friendly and knowledgeable. Dr. Dave has helped both my husband and I feel so much better in such a short amount of time. I recommend you to everyone I know!

Very kind, efficient and well organized business. Definitely bringing my whole family here.

All staff and chiropractor were all very friendly and helpful.

I love coming to your office because I always leave with a smile on my face and a pain free life!

This is an awesome practice, where you feel like family from day one. I would recommend Brisbin Family Chiropractic to anyone. You are always greeted with a smile and treated with the utmost respect and care.

I like the amount of testing done to make sure the right treatment is suggested. I've never experienced that with a chiropractor before. I'm hopeful that my problem can be addressed and maybe resolved completely.

Very friendly and helpful staff!

Everyone is beyond nice, it may even be creepy how well they remember things. Over all one of the best clinic experiences ever and clean :) !!

Thank you for taking me on last minute and helping me get back to recovery quicker than what I was expecting. This shines new light on my view on chiropractors.

I have NEVER been treated this well at any appointment in healthcare I have been to. Thank you for caring about me.

Felt really comfortable with the care I received and will definitely be back.

My first visit was amazing! The staff were very supportive and helpful and I definitely left the office with a lot more knowledge, hopefulness and less pain! I will be back!

If there were a score above "excellent" I'd pick that instead. I am exceedingly impressed. Thank you.

My first visit was for my 3-week old daughter, after spending nights sleeping upright on the couch. Since that visit, my husband and I have started going. Our whole family feels better, and we have enjoyed getting to know everyone.

Amazing clinic. The staff here are phenomenal. They are very flexible and accommodating with a true focus on the wellness of their patients. I would highly recommend this clinic to anyone.

I used to think waking up with pain every morning was normal. Since being referred to Dr. Brisbin, I am feeling 90% better than when I started and can't believe what a difference it makes starting my day pain free!

I felt real confident at the get-go. The staff is friendly and personable–that makes everything real comfortable. Thank you!

Everything was 100% satisfactory. Very refreshing to get such excellent care and service.

A great team you have on staff, all works well, as it should, smooth, and pleasant.

Your staff have a wonderful team spirit. I would recommend your services in a heartbeat. Well Done!

The clinic has such a warm and inviting feeling. I felt welcomed as soon as i walked in. DR Mike is amazing and Hannah is so sweet and easy to talk with!

Brisbin Family Chiropractic has such a wonderful atmosphere and they're so thorough with their initial assessments that I feel at ease in their care.
---
What a world of difference!
It wasn't until the pain went away that I realized how bad the pain was. With no pain my temperament changed and we started to have more fun as a family. Dad was not sore, dad was not grumpy, dad was not too tired. I'm doing what I want to and I'm doing it with my wife and kids!
Clay

Immediate and positive results
I was certainly more than pleased and somewhat surprised as to the results of that first session. What I regarded as a minimal adjustment, the results were certainly more obvious than minimal. It was very evident as the day went on that the adjustments produced immediate and obvious positive results. I noticed that the results of the adjustment were exactly as you described; and a definite and noticeable improvement as the reward of the day. I appreciate all the professionalism by you and your staff regarding all of the initial tests and diagnosis, certainly a proper way to get to know me and my body before proceeding. Thanks again and much appreciated,
Dennis

Unbelievable Staff!
Dr. Brisbin has been my chiropractor for the past 10 years. I can honestly say I have never been to any other doctor's office that has such nice, caring, genuine and thoughtful staff. Each time I come to Brisbin Family Chiropractic it feels like I am coming "home".
Dianne

Results after 2 adjustments
I started coming to see Dr. Dave for two reasons. One was an ear issue where I felt I was "under water" all the time. After just two adjustments the problem was completely gone and has not come back. The other was for pain in my shins and legs when walking. The adjustments I've had have helped immensely which in turn has allowed me to exercise more frequently and for much longer. As a result my fitness level has increased and that's just good for all kinds of reasons. It's been a pleasure! Thanks Dr. Dave and all the staff!!
Janet

My posture has improved!
I'm 76 years old, and have been going to Chiropractors since I was 28 years old. I have always had back and neck problems. In April my grandson hurt his back and was in severe pain, he was referred to Dr. Dave after medications given to him by his M.D. didn't help. Dr. Dave assessed him, and began treatment. After the first couple of treatments he felt the difference, and I saw his mobility improve greatly. We talked about it, and he said I should go see Dr. Dave. I went for an assessment and began treatment. After a few adjustments I began to feel much better, not so stiff and sore. Not only did the treatments make me feel better, but now I realized that my posture has improved as well.
Joan

Start my days pain free!
I used to think waking up with pain every morning was normal. Since being referred to Dr. Brisbin, I am feeling 90% better than when I started and can't believe what a difference it makes starting my day pain free!
Mary


Chiropractic gave me more energy
A referral to Dr. Brisbin changed my pregnancy experience from expectations of an uncomfortable, painful condition to an experience of absolute joy! After starting with care, my back feels stronger, my sleep patterns have significantly improved and I also have increased flexibility to do day-to-day activities. I certainly have more energy! Chiropractic care has been a tremendous help for me in my life.
Michelle


The adjustments are a joy!
I love coming to BFC. The atmosphere is absolutely lovely. Dr. Mike is an extremely personal chiropractor and makes the adjustments a joy. I feel better than I leave and I would highly recommend this office to anyone!
Renee


Treated like part of the family
Dr. Dave and his staff deliver such friendly service and care for my entire family! We feel like part of the family. Dr. Dave has helped me look after my health and the issues I have with my back that have helped me live a normal pain free life.
Randy


Speedy results
I am not a regular patient…. However, after being referred by my mother-in-law, your wonderful team fit me in on short notice on Friday as I was leaving that very afternoon for my motorcycle trip to Jasper and onwards. I arrived with debilitating pain (it hurt to breathe, move, and blink), however Dr. Mike made a concerted effort to identify the issue and quickly resolved the pain with various alignments. Despite my walking in with excruciating pain, I walked out feeling 30% better and despite riding for 4 hours to Jasper, by the following morning I felt 60% better! I then rode 7 hours to Kelowna and 73 hours later, I am pleased to say that I am 100% better! Even my 7 year old son wanted to call you to thank you for "taking care of my Daddy". I have not seen a chiropractor often, however I can honestly say this was the most immediate and wonderful pain relief I have ever experienced. Thank you!

We'd love to meet you and answer your questions. Call (780) 449-6636
---
Sherwood Park Chiropractic Reviews | (780) 449-6636