Brisbin Family Chiropractic | Testimonials
---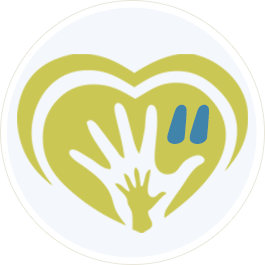 If there were a score above "excellent" I'd pick that instead. I am exceedingly impressed. Thank you.

My first visit was for my 3-week old daughter, after spending nights sleeping upright on the couch. Since that visit, my husband and I have started going. Our whole family feels better, and we have enjoyed getting to know everyone.

I used to think waking up with pain every morning was normal. Since being referred to Dr. Brisbin, I am feeling 90% better than when I started and can't believe what a difference it makes starting my day pain free!

This is an awesome practice, where you feel like family from day one. I would recommend Brisbin Family Chiropractic to anyone. You are always greeted with a smile and treated with the utmost respect and care.

I love Brisbin Family Chiropractic! All of the staff are very friendly and knowledgeable. Dr. Dave has helped both my husband and I feel so much better in such a short amount of time. I recommend you to everyone I know!

I love coming to your office because I always leave with a smile on my face and a pain free life!

All staff and chiropractor were all very friendly and helpful.

Your staff have a wonderful team spirit. I would recommend your services in a heartbeat. Well Done!

Felt really comfortable with the care I received and will definitely be back.

Everyone is beyond nice, it may even be creepy how well they remember things. Over all one of the best clinic experiences ever and clean :) !!

A great team you have on staff, all works well, as it should, smooth, and pleasant.

I like the amount of testing done to make sure the right treatment is suggested. I've never experienced that with a chiropractor before. I'm hopeful that my problem can be addressed and maybe resolved completely.

The clinic has such a warm and inviting feeling. I felt welcomed as soon as i walked in. DR Mike is amazing and Hannah is so sweet and easy to talk with!

My first visit was amazing! The staff were very supportive and helpful and I definitely left the office with a lot more knowledge, hopefulness and less pain! I will be back!

Very kind, efficient and well organized business. Definitely bringing my whole family here.

I felt real confident at the get-go. The staff is friendly and personable–that makes everything real comfortable. Thank you!

Thank you for taking me on last minute and helping me get back to recovery quicker than what I was expecting. This shines new light on my view on chiropractors.

I have NEVER been treated this well at any appointment in healthcare I have been to. Thank you for caring about me.

Amazing clinic. The staff here are phenomenal. They are very flexible and accommodating with a true focus on the wellness of their patients. I would highly recommend this clinic to anyone.

Everything was 100% satisfactory. Very refreshing to get such excellent care and service.

Very friendly and helpful staff!

Brisbin Family Chiropractic has such a wonderful atmosphere and they're so thorough with their initial assessments that I feel at ease in their care.
---
Everyone is so Friendly, Helpful and Engaging
I was very impressed with the thoroughness in which I was evaluated - not just for the injury I went in for, but in a much more comprehensive way. Truly has made a huge difference to my overall health. From the front staff to Dr. Dave, everyone is always so friendly, helpful and engaging. Thank you all so much!
Becky

Whole Family Feels Better
My first visit was for my 3 week old daughter, after spending nights sleeping upright on the couch. The receptionist was so understanding and got us in right away, since that visit my husband and I have started going. Our whole family feels better, and we have enjoyed getting to know all the staff.
Katie

Very Knowledgeable
Dr. Brisbin is very knowledgeable and spends time explaining the procedures which relaxes me for treatments. The staff are friendly and helpful which creates a good positive atmosphere .
Kay

Already Feeling Much Better
I can honestly say the whole facility is professional, clean, and laid out in a manner that is inviting and reassuring. Thanks to Dr. Rainer I am already feeling much better after a few adjustments and I look forward to long term treatment and care. Will definitely be referring any of my friends, family and acquaintances to Brisbin Family Chiropractic any chance I can!
Kyle

Back to Feeling My Best
One of the best first experiences I've had with any organization. Extremely friendly from the first phone call to being greeted upon arrival. The tests were extremely thorough and well explained. Dr. Jay's follow-up explanations were also thorough and helpful and I'm confident we have a great plan to get me back to feeling my best
Adam

Family Atmosphere
I feel very comfortable every time I come for my visit, from the minute I walk in the door, there is a real family atmosphere. In the short time at the clinic, I have already noticed a difference and can see myself getting so much better in the future, thanks to the great team of Staff and Doctors.
Monica

Impressed
I am very impressed with the clinic. I had attended another local chiropractor for years prior and never once had xrays or balance tests or any type of screening. The wait room was always jam packed and I felt like just a number or a 'payment'. I have never felt rushed with Dr. Brisbin, in fact Dr. Dave takes any extra time required and takes the time to personally get to know my family and what may be going on at home that possibly could be causing stress in the body.
Tracey


Family
The "family" in Brisbin Family Chiropractic is so appropriate. All the staff are incredibly friendly and welcoming. Dr. Jason and the rest of the staff take time to listen and definitely make you feel at ease. I would and have recommended people to this clinic. Very impressed!
Bryan F.

Great Experience So Far
My experience with Brisbin Family Chiropractic has been great so far. Everyone in the office is super nice, sessions are fairly priced, and it is not hard to get in for an appointment, they can always accommodate your schedule. Dr. Mike is fun and open minded to talk to which I appreciate.
Christiana M.

Very Caring
First time patients are given the royal treatment, making us all feel very cared for. I've even come hoping for a miracle...that's how much faith and trust I have in Dr. Dave.
Gloria

Always a positive experience!
You've completely lifted me! Since coming to my first visit with Dr. Dave, I can honestly say that I've grown more than just an inch in height! The staff are so warm and welcoming, making you feel so comfortable and confident. It is so refreshing to not only feel brand new physically, but to leave the office with a smile and always a positive experience! The girls fill the office with love and laughter and I guess the Doctors are ok too.. (lol) From inside out, you'll feel loved by the entire crew at Brisbin Family Chiropractic!
Lindsey

The staff are amazing!
All the doctors are so lucky to have such great staff to work with! I would love to come to work with the staff that you have - I'd never call in sick! I have been a patient here for 10 years now and always love my visits with all the staff (doctors included).
Amanda
---
Incredible staff
I just enjoy going to the clinic. You do not only go home without pain, but also with a smile on your face. The staff is incredible. Very human. I love you all!
Agnes


We'd love to meet you and answer your questions. Call (780) 449-6636
---
Sherwood Park Chiropractic Reviews | (780) 449-6636